Investment is exceedingly important when you start making money. People invest in various assets like stocks, bonds, CDs, and real estate. Deciding where to invest can depend on various factors like value, risk tolerance, return on investment and more. Trade-offs are involved in every investment, however real estate has an advantage because it allows for generation of cash flow, a post-retirement safety net and builds a strong financial portfolio. Therefore, real estate is being considered as the future of intelligent investing.

The Reasons Why Real Estate is the Future of Intelligent Investing

Real estate has been a strong investment prospect for investors. A study showed that while the rate of ROI on residential properties came to over 7% annually, stocks averaged less than seven and bonds came around three. This is partly because real estate allows for revenue generation in more ways than one.

Why Choose A Real Estate Over Other Assets?

•The prices are lower and the market is less volatile. The increase in price is not sudden but gradual and steady.
•It is easier to liquidate and mortgage when required
•Rental properties can act as a steady source of income
•Real estate investment also has several income tax benefits
•Gold and other assets are prone to rapid change in price rates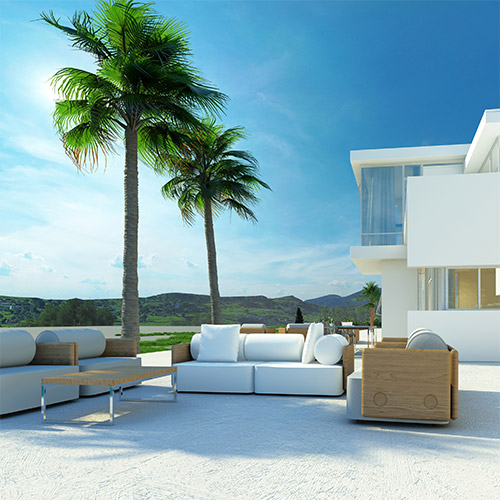 Advantages of Real Estate Investment

1. Cash flow

One of the greatest advantages of investing in real estate is that it can generate steady cash flow through rentals. It can cover your mortgages and tax expenses. Moreover, the flow is most likely to strengthen over time after your mortgages have been paid.

2. Tax Advantages

Real estate investors enjoy numerous tax advantages like break ups and deductions which ultimately reduces their taxable income. You can take advantage of a long period of tax reduction because you keep improving on your real estate investment throughout its useful life. Usually, you can deduct costs for acquiring and managing a property.

3. Appreciation

Real estate investors usually generate income from rentals, profits from property-dependant businesses, and appreciations. The value of a good property in the market is bound to increase over time. Investors can make a profit by selling the property when its value rises. Moreover, rental rates are subjected to elevation and are another way of ensuring profitable returns.

4. Equity

Equity is the difference of the market value of a property and the amount you pay for mortgage. Paying down your mortgage and building equity will give you leverage to invest in more properties. Investing in more properties will further increase your cash flow.

5. Diversification Potential

Investing in real estate will diversify the portfolio of assets that you posses. This will reduce the volatility of the portfolio and will ensure higher return with lesser risk.

6. Leverage

When you use borrowed capital or mortgages on an existing property in order to acquire another one, it serves as leverage. Leverage increases a property's potential return value. Moreover, since real estate is tangible and can act as collateral, financing is easily available for it.

7. Risk-adjusted returns

The fact that real estate provides competitive risk-adjusted returns, serves as one of the greatest advantages of investing in real estate. These returns may vary depending on the location of the property, its asset class and how the property is managed. However, most investors aim at beating the average returns in the real estate market.

8. Inflation hedging

Real estate's capability of hedging inflations acts as a huge advantage of investing in it. The link between GDP growth and the demand for the property determines its inflation hedging capability. The demand created for properties increases the rental rates, which in turn elevates capital values. Therefore, some of the inflationary pressure is weathered by rents and capital appreciation.

Conclusion

There are several reasons that contribute to making real estate the future of intelligent investing. In this article we have attempted to list those reasons so that you can make an informed choice before investing.

Follow this link to get more information on real estate: Akando Company Ltd.

Akando Real Estate specializes in assisting you to rent or to buy Bangkok real estate for own stay or investment. Akando Real Estate is your perfect partner whether you are looking to buy a Condo in Bangkok.