Posted 03-13-2019 6:11:06 AM
Vezo 360 smart dash cam

When it comes to smart dash cams Vezo 360 is the name to remember. There are many so-called smart dash cams available in the market. But the question that arises in the mind of everyone is that Are they really smart?, well we don't think so. Seriously we are also not here to criticise any brand or product. We are here today to make you aware of the features of Vezo 360 smart dash cam by ArVizon.
Features That Make Vezo 360 A Must Have Dash Cam
Vezo 360 is loaded with features, features that are not just superficial but also serve great purpose. Well here is the list of features that you would fall in love with.
AI Driven
Vezo 360 is driven by artificial intelligence. It is really smart. The AI algorithm is made after deep driving research. It is so smart that it can detect when an accident has happened, capture image,time,location and even date of the event. Whats more it can even detect when the driver is feeling sleepy and buzzes an alarm to wake him up.
Single Unit
Vezo 360 is a single unit product, providing 360 degree video coverage. Thats the magic of technology. You dont have to get into messy installation process as in the case of multiple cameras that are installed with other brands. Here a single camera is enough for covering everything, yes even the side impacts. Its very easy to install and comes with installation mount. The mount is magnetic so the product can be very easily attached and detached.
Huge Storage
Vezo 360 has multiple storage options. It has 256 GB SD Card slot with loop function. So in case your card is full and no other alternative recording or backup media is available then the smart system of Vezo 360 would delete the old videos and make space for the new one. Apart from this the system also has a facility of storing the video and images on the cloud. So, this product ensures that you are covered under every circumstances.
Connectivity
With Vezo 360, you are always secure and well connected. Its 4G LTE support ensures that you are always connected to the storage devices. Plus it also ensures that you receive prompt alerts on the mobile app when something is wrong. All the more reason to buy Vezo 360.
Where to Buy?
Vezo 360 will be available on Kick-starter soon, this is a crowd funded product and will be available soon. We would urge you to visit Kick-starter and support us there.

Total: 0 Pages:

MuzikSpace
Top 10 Rated News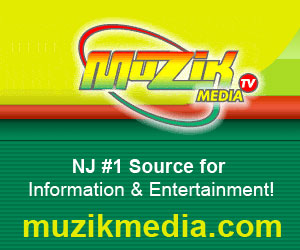 Top
MuzikSpace
Contributers
danrisk

| | | | |
| --- | --- | --- | --- |
| | 0 Comments | | 1358 Views |

| | | |
| --- | --- | --- |
| Rating: | | |
COCO LUV

| | | | |
| --- | --- | --- | --- |
| | 0 Comments | | 157222 Views |

| | | |
| --- | --- | --- |
| Rating: | | |
keep45

| | | | |
| --- | --- | --- | --- |
| | 0 Comments | | 40823 Views |

| | | |
| --- | --- | --- |
| Rating: | | |
afia

| | | | |
| --- | --- | --- | --- |
| | 0 Comments | | 59098 Views |

| | | |
| --- | --- | --- |
| Rating: | | |